J Lo: The Ultimate Diva and Icon of Pop Culture: J Lo, often spelt Jennifer Lopez, is a superstar performer and one of the most recognisable figures in popular culture. Continue reading to learn more about her background, accomplishments, and conflicts.
Introduction:
Jennifer Lopez, better known by her stage name J Lo, is a multi-talented artist who has revolutionised the worlds of music, acting, and design. She is a genuine pop culture phenomenon, renowned for her enthralling performances, breathtaking appearance, and commercial savvy. J Lo has had a successful career spanning more than three decades, beginning as a dancer in the movie Fly Girl and ending as a judge on American Idol. We shall examine J Lo's life, career, and controversy in more detail in this article.
J Lo's Early Life and Career
J Lo was born to Puerto Rican parents on July 24, 1969, in New York City. She began her career as a dancer on the television programme In Living Color after growing up in the Bronx. Afterwards, she worked as a backup dancer for several musicians, including Janet Jackson. J Lo made her acting debut in the 1995 movie My Family. Her performance in the film Selena, however, is what earned her broad public acclaim and worldwide fame.
Also Read: Jennifer Lopez and Ben Affleck celebrate their wedding in Georgia
J Lo's Music Career
When J Lo's debut album, On the 6, was released in 1999, her musical career officially got underway. She became an overnight sensation in the music industry thanks to the album, which included smash songs like "If You Had My Love" and "Waiting for Tonight." She continued to put out albums, including J.Lo, This Is Me…Then, Rebirth, all of which found success both commercially and critically.
J Lo's Acting Career
Over the years, J Lo has been in some movies, such as Out of Sight, The Wedding Planner, and Maid in Manhattan. She has also appeared in TV programmes like American Idol and Shades of Blue. J Lo has produced and directed some films and TV programmes, including The Fosters and World of Dance.
J Lo's Business Ventures
J Lo is a shrewd businesswoman in addition to having a flourishing career in acting and music. Over the years, she has started several businesses, including a production company, a clothing line, and fragrances. She has also made investments in several companies, including a streaming service, a chain of cell phone stores, and a health and wellness firm.
J Lo's Personal Life
J Lo's private life has generated a lot of rumours and debate throughout the years. She has had three marriages—the first to Cuban actor Ojani Noa, the second to dancer Cris Judd, and the third to singer Marc Anthony—and has two children with each of them. Also, she has maintained public connections with actors Alex Rodriguez and Ben Affleck.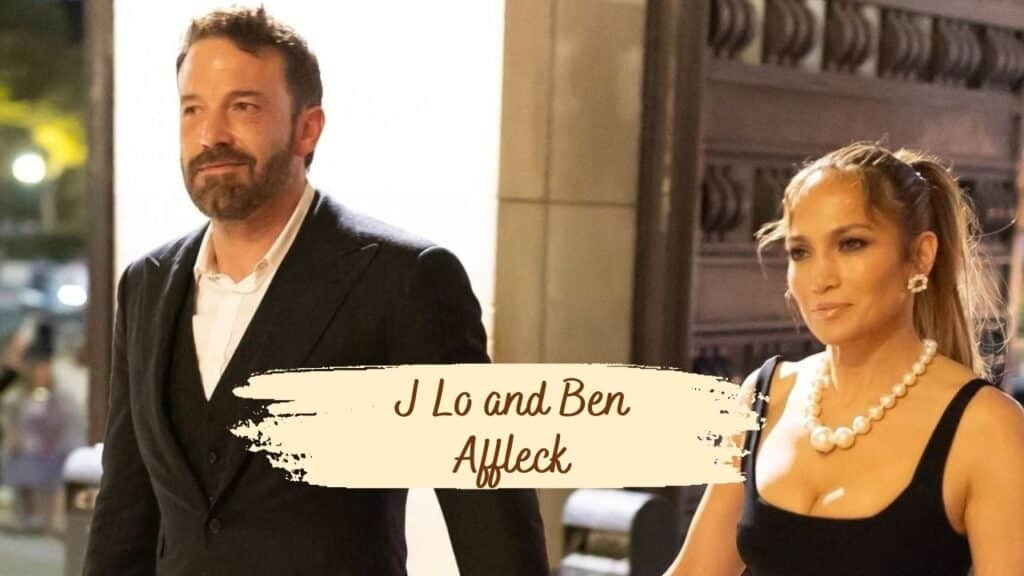 J Lo's Fashion and Style
J Lo is renowned for her signature style and fashion in addition to her music and acting. With her audacious and daring decisions, she has been a trendsetter and inspired fashion over the years. J Lo has made a statement with every costume she's worn, from her plunging Versace dress at the 2000 Grammy Awards to her sparkling nude jumpsuit at the 2018 Billboard Music Awards.
J Lo has garnered attention for both her red carpet and street style choices. She has been pictured in a variety of outfits, from casual tracksuits to expensive designer clothing, and she always looks effortlessly stylish. She also has a reputation for loving accessories, and many people enviously covet her collection of jewellery and sunglasses.
Also Read:
J Lo's Philanthropic Work
Over the years, J Lo has also taken a leading role in charitable endeavours. She supports some charity organisations, including the American Red Cross, the Gloria Wise Boys and Girls Club, and the Children's Hospital of Los Angeles. She sent $1 million in 2017 to Puerto Rico, the homeland of her parents, to help with disaster relief operations.
J Lo has used her platform to promote awareness of significant problems and give money to charitable organisations. She has fought for several causes, including as women's rights, children's health, and the rights of the LGBTQ+ community.
J Lo's Controversies and Criticisms
J Lo has faced her fair share of scandals and criticisms throughout her career. One of the biggest scandals involved her participation in a song that was found to be too sexually explicit for the family-friendly Super Bowl halftime show in 2001. She performed the song with rapper Ja Rule.
J Lo has also been under fire for her love life, particularly for her public engagement to Ben Affleck in the early 2000s and her on-and-off romance with Alex Rodriguez. She has been charged with exploiting her connections for attention and publicity.
J Lo's Legacy and Impact on Pop Culture
Undoubtedly, J-Lo has had an impact on pop culture. In the music and entertainment industry, she has led the path for other Latinx musicians and acted as a spokesperson for diversity and representation. Her music has shaped generations and has established itself as a standard at dance clubs and gatherings all over the world.
Moreover, J Lo's wardrobe decisions have had a long-lasting effect on pop culture. Particularly her legendary green Versace dress has become a cultural phenomenon frequently referred to and imitated in popular culture.
In conclusion, J Lo's legacy and influence on popular culture will endure for a long time. She has become a true icon of our time as a result of her talent, beauty, and financially savvy.
FAQs:
Q. What is J Lo's net worth? A.
J Lo's net worth is estimated to be around $400 million.
Q. What are J Lo's most popular songs?
J Lo's most popular songs include "On the Floor," "Jenny from the Block," "Love Don't Cost a Thing," and "Let's Get Loud."
Q. What movies has J-Lo starred in?
J Lo has starred in several movies, including Selena, Out of Sight, Maid in Manhattan, and Hustlers.
Q. How many children does J Lo have?
J Lo has two children, twins Emme and Max, with her ex-husband Marc Anthony.