The Fascinating Life and Career of Michael Douglas: This article examines the life and career of Michael Douglas, starting with his early years as the son of Hollywood great Kirk Douglas and ending with his renowned performances in movies like Wall Street and Basic Instinct.
Introduction:
The name Michael Douglas has come to represent Hollywood aristocracy. He grew up in the spotlight as the son of renowned actor Kirk Douglas and went on to forge a prosperous career for himself in the movie business. He has earned a reputation throughout time for his brilliance, attractive looks, and capacity to take on a variety of demanding parts.
We'll examine Michael Douglas' life and career in more detail in this piece. We'll examine the highs and lows of his intriguing journey, from his early days in Hollywood to his ascension to become one of the most prestigious actors in the industry.
The Early Years
In 1944, Michael Douglas was created in New Brunswick, New Jersey. His mother, Diana Dill, was also an actress, and his father, Kirk Douglas, was already a well-known Hollywood figure. Michael was surrounded by the glitz and thrills of the movie business while growing up.
But despite his wealthy background, dyslexic Michael struggled and frequently felt alienated. Eventually, he turned to theatre for solace and started taking acting classes at the University of California, Santa Barbara.
Also Read: Tom Cruise All Movies Verdict 2022 | Tom Cruise All Hit And Flop Movies
The Breakthrough Role
Michael moved to New York City after receiving his undergraduate degree in order to advance his acting career. He first had trouble getting work, but he ultimately landed a breakthrough role in the popular TV series The Streets of San Francisco.
Michael gained notoriety for his portrayal of Detective Steve Keller, and critics praised it. Michael's reputation developed over the course of the show's five seasons.
Hollywood Stardom
Michael made the transition to the big screen in the 1980s and swiftly rose to the top of Hollywood's leading men demand. He appeared in a number of popular movies, such as Basic Instinct, Wall Street, and Romancing the Stone.
Several awards, including two Academy Awards, a Golden Globe, and a Screen Actors Guild Award, were given to him for his work in these movies. He also gained recognition for his work as a producer, contributing to the creation of movies like One Flew Over the Cuckoo's Nest and The China Syndrome.
Personal Life
Michael has seen his fair share of personal hardships throughout the years, despite his success in Hollywood. Throughout the 1990s, he battled addiction and sought therapy. In addition, he has experienced a public divorce and health problems, including a battle with throat cancer in 2010.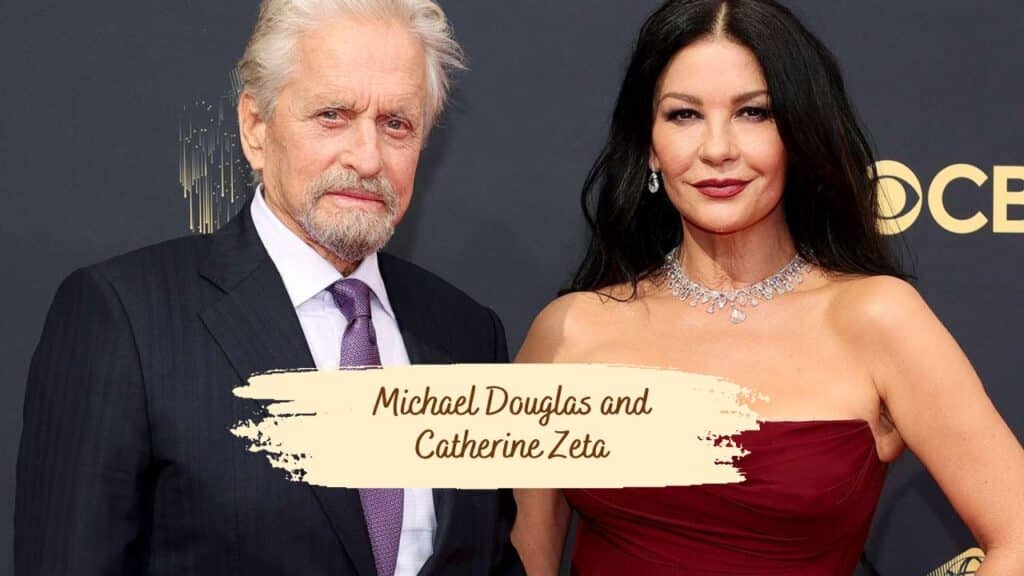 Despite everything, Michael has continued to be adored in Hollywood and a source of inspiration for many. He has advocated for key causes like gun control and nuclear disarmament using his platform.
Legacy and Impact
Hollywood and the film industry as a whole have been significantly impacted by Michael Douglas's career. This section will look at his legacy and the impact he has on upcoming actors and directors.
The Douglas Dynasty Continues
Cameron and Dylan Douglas, sons of actor Michael Douglas, have both chosen to follow in his footsteps and work in the entertainment business. This section will examine their efforts and how they are carrying on the Douglas family's legacy.
The Romances of Michael Douglas
Throughout his career, Michael Douglas has been in a number of well-known relationships. Until their divorce in 2000, he was famously married to Diandra Luker for 23 years. He then started dating Catherine Zeta-Jones, an actress he had met in 1998 at the Deauville Film Festival. The couple was married in November 2000 after becoming engaged on New Year's Eve in 1999. Dylan and Carys are their two joint children.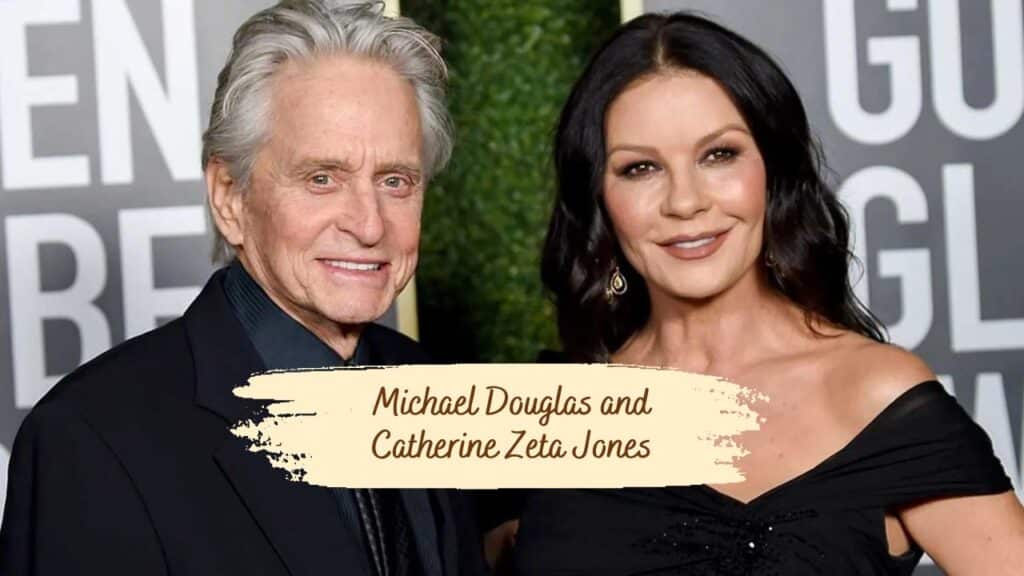 Douglas had relationships with numerous other actresses before he married Luker, including Glenn Close and Brenda Vaccaro. Douglas and Glenn Close co-starred in the movie Fatal Attraction while they were still dating, which is frequently regarded as catapulting Douglas's career into the public eye.
Also Read:
Douglas's Political Activism
Michael Douglas has worked in both film and television, and he has also actively supported a number of political issues. Gun control has been one of his key areas of interest since he got involved with it following the horrible incident at Sandy Hook Elementary School in 2012. Douglas has long supported the Brady Campaign to Reduce Gun Violence, and he also contributed to the creation of a PSA urging Americans to cast ballots in the 2020 presidential election.
Nuclear disarmament is another political topic that Douglas has supported. After working on the movie The China Syndrome, which is about a nuclear power plant catastrophe, he developed an interest in this problem. The Ploughshares Fund, a group dedicated to halting the spread of nuclear weapons, was co-founded by Douglas.
Gun Control Advocacy
Following the massacre at Sandy Hook Elementary School in 2012, Michael Douglas got involved in the fight for stricter gun laws. He has supported the Brady Campaign to Prevent Gun Violence, a group that works to improve American gun laws and regulations, for a very long time. Douglas collaborated on a 2020 PSA that highlighted gun violence as one of the topics at stake and urged People to vote in the presidential election.
Nuclear Disarmament
In the wake of his involvement with the movie The China Syndrome, Michael Douglas has also been a proponent of nuclear disarmament. He is one of the founding members of the Ploughshares Fund, a group dedicated to halting the spread of nuclear weapons. Douglas has contributed to the International Campaign to Abolish Nuclear Weapons (ICAN), which won the 2017 Nobel Peace Prize, in addition to his work with the fund.
Awards and Accolades
Throughout his career, Michael Douglas has received various honours, including two Academy Awards, a Golden Globe, and a Primetime Emmy. For his part in the movie Wall Street, he received his first Academy Award for Best Actor, and for his work in the movie Beyond the Candelabra, he received his second. He received a Primetime Emmy for his role as a producer on the television film Beyond the Candelabra and a Golden Globe for his appearance in the television series The Kominsky Method.
The Golden Globe Speech
Michael Douglas received a Golden Globe in 2019 for his work in the television show The Kominsky Method. Douglas said, "I don't know what I'd do without my acting brothers, but my life would be so much less without my brothers of colour," in his acceptance speech regarding the value of diversity in Hollywood. His remarks received a lot of attention and appreciation, and they were regarded as a significant turning point for diversity and representation in the entertainment sector.
Humanitarian Awards
Michael Douglas has received praise for his charitable deeds in addition to his achievements in film and television. For his charitable work, he has won numerous honours.
Conclusion:
Michael Douglas, whose career spanned decades and made an enduring impression on the business, is a true Hollywood star. He has established himself as a true talent and a force to be reckoned with, from his early years as the son of a Hollywood great to his own climb to become one of the most renowned performers and producers in the business.
FAQs:
Q: What is Michael Douglas's net worth?
As of 2023, Michael Douglas's net worth is estimated to be around $350 million.
Q: What are some of Michael Douglas's most famous films?
Some of Michael Douglas's most famous films include Wall Street, Basic Instinct, Fatal Attraction, and Romancing the Stone.
Q: Is Michael Douglas still acting?
Yes, Michael Douglas is still actively working in the film industry.