Everyone knows about the Filmfare Award, it is an annual award which is given every year. This award is given to those people who do good work in artistic and technical excellence in the Hindi language film industry of India.
Filmfare Awards
If Oscar Awards are the topmost in Hollywood, then the Filmfare Awards are considered to be the topmost in the film industry in India. The Filmfare award ceremony is the most recognized award in India, it is given every year to the people of Hindi cinema. The Filmfare Award was instituted in the year 1954 and since then the award has been given every year.
Let me tell you, during several years in the 1990s, the award was shown live for television audiences to see but then was discontinued.
After that the Filmfare Awards since 2001, again every year award was broadcast a week or two later to the awards ceremony. From the year 2018 till now it is shown on the Colors channel. If we talk about the 65th Filmfare Awards ceremony, then it was done on 16 February 2020 at Sarusajai Stadium in Guwahati.
Also Read:
Apart from Hindi cinema, Filmfare Awards have also been given to other Indian film industries. Filmfare Award South is given to the artists who do good work in South Indian cinema.
Apart from this, the Filmfare OTT Awards have also been given for Best Web Series in 2020.
Nominations list for 67th Filmfare Awards 2022
The nominations for the 67th Filmfare Awards in 2022 have been announced and the award is going to be held at the Jio World Convention Center in Mumbai.
This year many films brought tears to the eyes of the people, out of which Shershah film was at the forefront. Sidharth Malhotra's Shershaah movie received 19 nominations at the 67th Filmfare Awards, a record in itself. The film that got the most nominations this year is also Shershaah. Apart from this, Vicky Kaushal's Sardar Udham Singh film also got a lot of love from the people.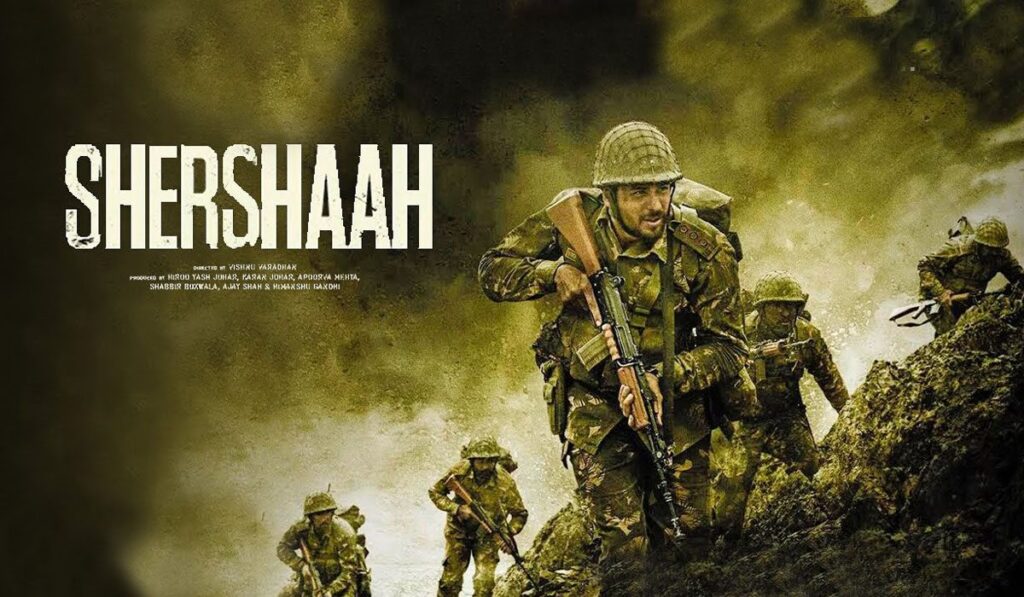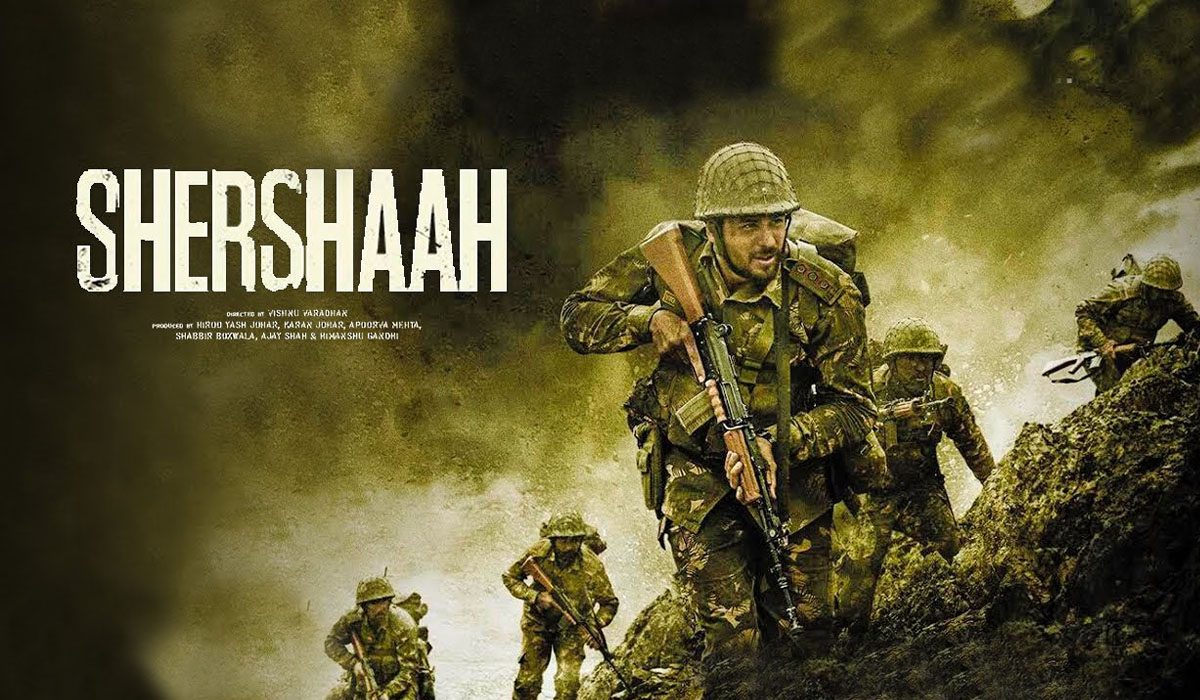 Films from January 1, 2021, to December 2021 have been taken at the 67th Filmfare Awards to be held this year. A statuette of a beautiful Black Lady is presented at a Filmfare Awards. By the way, the National award comes in the top award in Indian cinema, which is given by the Government of India. But the biggest award given by the people of Hindi cinema is the Filmfare Awards.
Complete list of nominations for Filmfare Awards 2022:
CATEGORY
NOMINATED
WINNER
Best Film
1) Ramprasad Ki Tehrvi
2) Rashmi Rocket
3) Sardar Udham Singh
4) Shershaah
Shershaah
Best Director
1) Akarsh Khurana (Rashmi Rocket)
2) Kabir Khan (83)
3) Seema Pahwa (Ramprasad Ki Tehrvi)
4) Shoojit Sircar (Sardar Udham Singh)
5) Vishnuvardhan (Shershaah)
Vishnuvardhan
Best Actor
1) Dhanush (Atrangi Re)
2) Ranveer Singh (83)
3) Sidharth Malhotra (Shershaah)
4) Vicky Kaushal (Sardar Udham Singh)
Ranveer Singh
Best Actress
1) Kangana Ranaut (Thalaivii)
2) Kiara Advani (Shershaah)
3) Kriti Sanon (Mimi)
4) Parineeta Chopra (Sandeep Aur Pinky Faraar)
5) Taapsee Pannu (Rashmi Rocket)
Vidya Balan (Sherni)
Kriti Sanon
Best Actress in Supporting Role
1) Kriti Kulhari (The Girl on the Train)
2) Konkana Sen Sharma (Ramprasad ki Tehrvi)
3) Meghna Malik (Saina)
4) Neena Gupta (Sandeep Aur Pinky Farar)
5) Sai Tamhankar (Mimi)
Sai Tamhankar
Best Actor in Supporting Role
1) Abhishek Banerjee (Rashmi Rocket)
2) Manav Kaul (Saina)
3) Pankaj Tripathi (83)
4) Pankaj Tripathi (Mimi)
5) Paran Bandhopadhay (Bob Biswas)
6) Raj Arjun (Thalaivii)
Pankaj Tripathi
Best Singer Male
1) Arijit Singh (Lehra Do)
2) Arijit Singh (Rait Zara Si)
3) B Praak (Mann Bharryaa)
4) Devenderpal Singh (Lakeeran)
5) Zubin Nautiyal (Raatan Lambiyan)
B Praak
Best Singer Female
1) Asees Kaur (Lakeeran)
2) Asees Kaur (Raataan Lambiyan
3) Neha Kakkar (Matlabi Yariyan)
4) Priya Saraiya (Kalle Kalle)
5) Shreya Ghoshal (Chaka Chaka)
6) Shreya Ghoshal (Param Sundari)
Asees Kaur
Best Music Album
1) AR Rahman (Atrangi Re)
2) AR Rahman (Mimi)
3) Amaal Malik (Saina)
4) Amit Trivedi (Haseen Dillruba)
5) Sachin-Jigar (Chandigarh Kare Aashiqui)
6) Tanishk Bagchi, B Praak, Jaani (Shershaah)
Shershaah
Best Lyrics
1) Irshad Kamil (Rait Zara Si)
2) Jaani (Mann Bharryaa 2.0)
3) Kausar Munir (Lehra Do)
4) Kshitu Patwardhan (Phisal Jaa Tu)
5) Manoj Muntashir (Parinda)
6) Tanishq Bagchi (Raatan Lambiyan)
Lehra Do
Best Film Critics
1) Ramprasad Ki Tehrvi
2) Sandeep Aur Pinky Faraar
3) Sardar Udham Singh
4) Sherni
Sardar Udham
Best Actor Critics
1) Abhishek Bachchan
2) Pratik Gandhi
3) Ranveer Singh
4) Vicky Kaushal
5) Vikrant Massey
Vicky Kaushal
Best Actress Critics
1) Supriya Pathak (Ramprasad Ki Tehrvi)
2) Taapsee Pannu (Haseen Dillruba)
3) Vidya Balan (Sherni)
Vidya Balan
Best Background Score
1) AR Rahman (99 Songs)
2) Amar Mangrulkar (Haseen Dillruba)
3) Clinton Cerjo & Bianca (Bob Biswas)
4) John Stewart Eduri (Shershaah)
5) Julius Packiam (83)
6) Shantanu Moita (Sardar Udham)
Sardar Udham