Johnny Depp is an American actor, musician and director, a holder of various awards like a Screen Actor Guild award, Golden Globe award and a nomination for three Academy Awards with two BAFTA awards.
Johnny Depp Biography
| | |
| --- | --- |
| Name | John Christopher Depp II |
| Gender | Male |
| Occupation | Actor |
| Birth Date | 9th June 1963 |
| Nationality | American |
| Age | 59 |
| Father's Name | John Christopher Depp |
| Mother's Name | Betty Sue Palmer |
| Known for | Pirates of the Caribbean  |
Johnny Depp Birth
Johnny Depp's full name is John Christopher Depp II & he was born on 9th June 1963 in Owensboro, Kentucky, U.S. His first ever film he debuted in was A Nightmare on Elm Street, which was a horror film made in 1984. Later on, as time progressed, he did many films. He was most famous in 2012 and even got listed in Guinness World Records as the highest remunerated actor. He earned around $75 million in a particular year.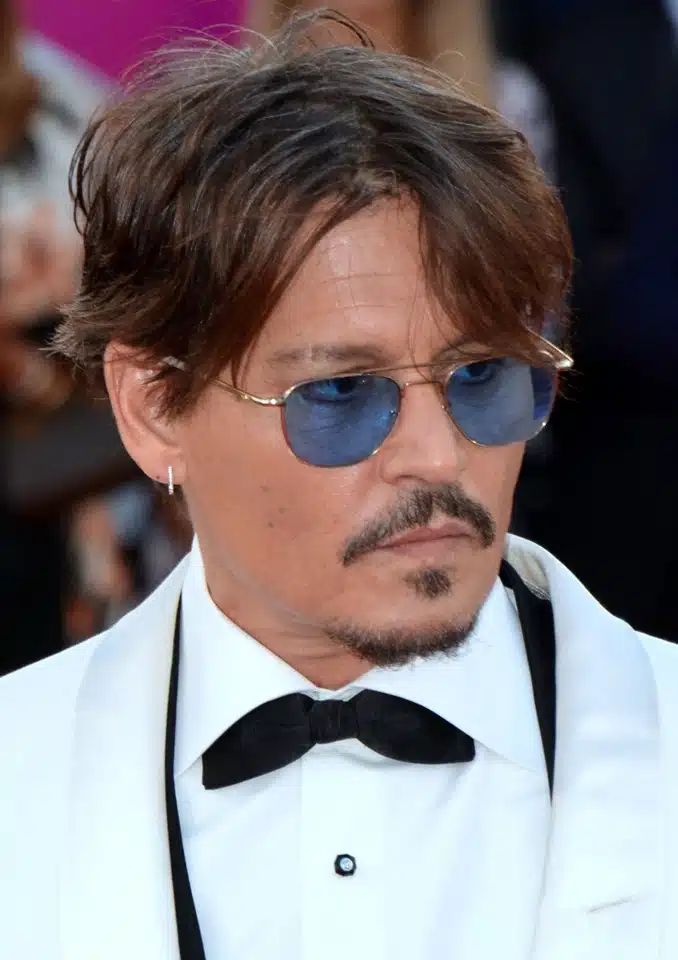 Johnny Depp Family
Johnny Depp's father's name is John Christopher Depp and he was a civil engineer by profession, while Depp's mother's name is Betty Sue. Johnny Depp's parents divorced in 1978 when he was only 15 years old. After this Johnny Depp's mother Betty Sue Palmer married Robert Palmer.
Also Read:
Johnny Depp Career
Johnny Depp was in a band at the very young age of 20 in LA (Los Angeles). Due to some reasons, their band split up. He got introduced to Nicolas's cage by his wife. His wife's name was Lori Ann Allison. Nicolas Cage and Johnny started hanging out with each other as drinking buddies and later on, cage suggested Johnny step into the acting line.
The idea of a cage was so on point to Johnny's thinking. He was interested in acting. Johnny had no acting experience in the acting field. Cage provided help to Johnny in arranging an audition for A Nightmare on Elm Street his first movie with Wes Craven.
Johnny said whatever he did for the role is by accident. Then Johnny was given the role of the Main character's boyfriend. Still, Johnny Depp didn't have taste in acting, he concluded. He was making a desirable amount to pay his bills whereas his music career didn't pay him much.
Then he played many roles like minor roles as a Vietnamese speaking private in 1986, and an undercover police officer in Fox television series. He got inspired by Frederic Forrest. Even though being successful Depp felt from inside that series obligate him to the role of product.
Johnny Depp Now started taking roles he was more interested in, the ones which he likes instead of what could please the audience and box office. Johnny Depp played the main role in Tim Burton's love-romantic fantasy movie. The film got a good response and crossed the $52 million mark.
While preparing for the role Johnny Depp was constantly watching Charlie Chaplin videos to get an idea regarding how to gain public sympathy without uttering a word.
Johnny Depp got his foremost Golden Globe nomination for the movie. He did his second film in 1993 which was Lasse Hallstrom's what's Eating Gilbert Grape. It was a drama film with the inclusion of Leonardo DiCaprio and Juliette Lewis. The film wasn't a great success but gained some good quotes from critics.
In the year 1994, he again got in touch with Burton in a Biological movie, playing its title role. Depp was nominated for 3rd time as a musical or comedy actor Golden Globe for his acting before the camera. Very next year Johnny Depp did 3 films.
In 1997 Johnny Depp directed and screenwriter the Brave. But due to negative reviews, Johnny Depp did not telecast The Brave in the United States. Depp again did 3 movies in 1999. 1st was The Astronaut's Wife Sci-fi thriller, 2nd was Roman Polanski's The Ninth Gate and 3rd was The Legend of Sleepy Hollow. After doing certain films let's move on to the next era of Johnny Depp.
Also Read:
Johnny Depp (Pirates of the Caribbean)
Johnny Depp was about to enter into something, which was going to make him famous. Depp started working with Walt Disney Pictures. It started with "The Curse of the Black Pearl", which got a great response from the audience and was considered a top-notch film.
Everybody just fell in love with the character named Captain Jack Sparrow played by Johnny Depp only. Jack Sparrow did not stop here he availed an Academy Award, Golden Globe and BAFTA nominations and achieved a Screen Actor's Guild Award for Best Actor with MTV Movie Award.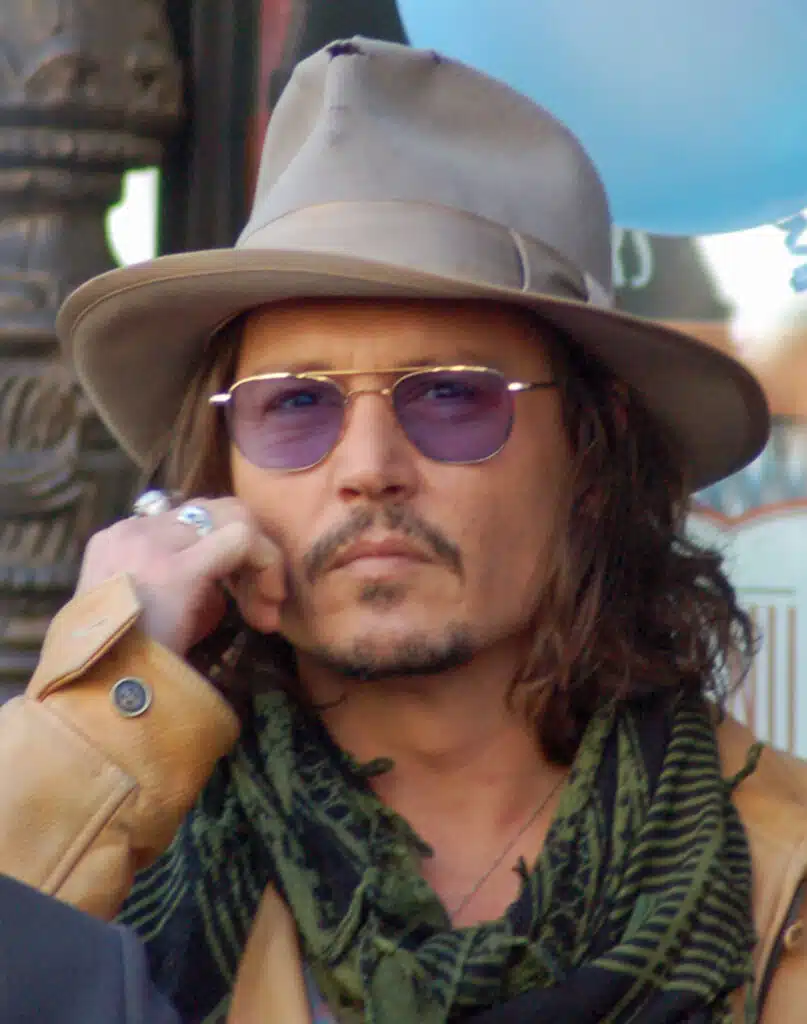 Johnny itself proclaimed that Jack Sparrow is a big part of him. He returns to his one of the most loved characters again in a movie sequel to the Previous one (Pirates of the Caribbean).
He came back in 2006 and 2007 in 'Dead Man's Chest' and 'At World's End' after doing many other great films. Jack Sparrow did an amazing job in Pirates of the Caribbean: Stranger Tides in 2011.
Johnny Depp Career Setbacks
Till the year 2012, Johnny Depp was one of the most famous and giant stars with an income of $75 million, he even marked himself in the Guinness World Records as the highest-paid star around the globe.
Johnny Depp started Co-producing his own 8th movie with Tim Burton. The movie was made on the 1960s Gothic Television soap opera of the same name, which was very popular with kids. But its poor reception in the US made Johny's star appeal to question.
Depp participated in a Sci-fi thriller 'Transcendence' which was released in 2014 was yet another failure.
In 2015, Infinitum Nihil produced 2 films in which Johnny Depp was given a role but unfortunately it turned out to be a commercial failure.
Even 2016 was not great for him.
In 2017 Johnny Depp pushed back with other filmmakers and cast in a movie named The Black Ghiandola. It was not a lengthy film in terms of time.
In the same year, captain jack sparrow was back again in the series of Pirates of the Caribbean releasing its 5th part named Dead Men Tell No Tales. Surprisingly it did not perform well as compared to other parts.
Johnny even got the worst actor and screen combo award, although the movie was a decent success in the international world.
Johnny Depp's Musical Career
Johnny Depp was highly interested in music. He got enthusiasm from his cousins at a very young age. At the age of 12, he learnt to play the guitar on his own by listing and adapting to music, which was given by his mother. He uses to play in garage bands until he got his own band.
In the 80's he himself made a band named Flame. Due to bad financial circumstances, he had to leave music and focus on acting. He concluded he did 't want to pursue acting but you have to pay bills.
Johnny Depp Affairs
In 1983 Johnny Depp got married to Lori Anne, her makeup artist. They both got separated just after 2 years.
Johnny Dep was later engaged to Sherilyn Fenn and Jennifer Grey (actress) in the 1980s. He tattooed himself with "WINONA FOREVER" on the right side of his arm for Edward Scissorhands, his co-star.
Later on, he got tangled with an English supermodel Kate Moss and continued it for 4 years from 1994 to 1998.
After his breakup with the supermodel Kate Moss, Johnny Dep got in a relationship with a singer and a French actress named Vanessa Paradis. He got in touch with her while filming 9th gate in France. They have two kids together. Elder on his daughter Lily-Rose Melody and son John Christopher Depp III.
Johnny Depp Amber Heard
Both Paradis and Depp got separated in 2012. After their separation from Vanessa Paradis, Johnny Depp began dating model and actress Amber Heard. He got in touch with her on the sets of 'The Rum Diary' in 2011. Both got married to each other in 2015. This relationship did 't go well Amber Heard filed for divorce in May 2016 and just after 5 days she filed and obtained a restraining order against Depp, which was temporary.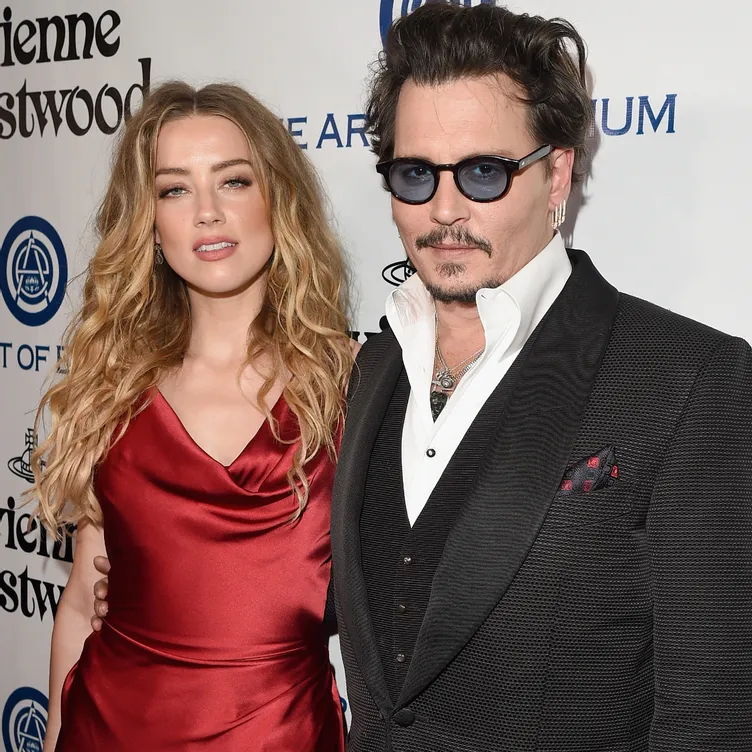 Johnny Depp Case
Johnny Depp was accused of being abusive physically and verbally to Amber Heard. Johnny Depp denied all the accusations Amber had made. A settlement was made after Amber Heard pulled out of her request for domestic violence.
Johnny Depp and Amber Heard both stated That "Their relationship was highly intense and passionate, volatile but always bound by love. Nobody made false allegations for monetary gain.
In 2017 their divorce was finalized. In 2019 Johnny Depp sued Amber Heard for $50 million. In 2020 a call recording was out in which Amber heard admitted to hitting Depp. After many ups, downs, arguments and judgments, the jury unanimously ruled on the side of Johnny Depp.
Johnny Depp is a good man and a great actor. He also had other legal issues and struggled during his course of life. He was an alcoholic guy but he was not a regular serious drinker. He had many relationships. He had many ups and downs in his life, some positive and some negative. One fact no one can deny he was a great actor.
Now everybody knows about Johnny and Amber's relationship. After losing in 2018, Johnny Depp successfully won the case.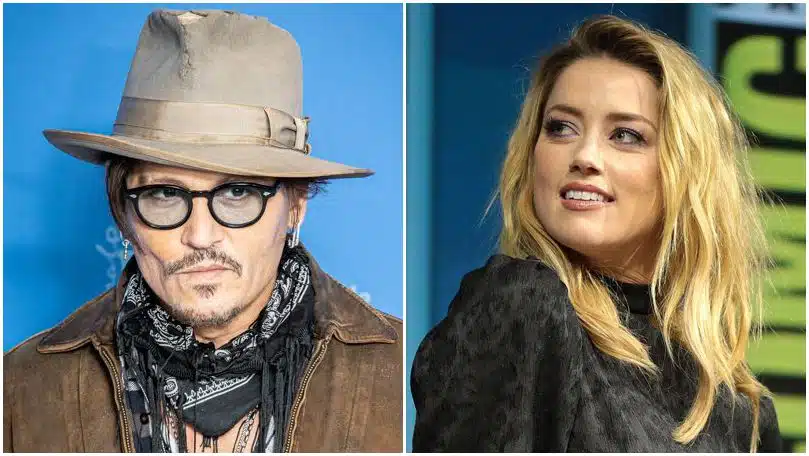 Johnny Depp New Worth
Johnny Depp has worked on a total of 95 films, music videos and TV projects so far. By the way, Johnny Depp's films have so far earned more than $8.7 billion at the box office.
Johnny Depp's net worth is $150 million and he charges $20 million for a movie.