Music is the oldest and best gift to nature, whenever a tune is played in our ears, we are lost in another world. Although at one time the music for the common people was limited to only folk music, the times changed and the common people also enjoyed the music of different genres. So today let's talk about the Top 7 Music Composer Duo in Bollywood which gave a new dimension to the music.
Top 7 Music Composer Duo in Bollywood All Time
Bollywood music did the work of bringing music to the common people. There have been innumerable people who have sipped the juice of this musical journey, some of whom have given music alone and some have formed pairs.
1) Husnlal – Bhagatram
This pair of Hussainlal-Bhagatram was the first composer duo of Indian cinema. It is believed that both of them played an important role in giving a new status to Mohammad Rafi's voice. The pair gave him a break when he was trying to make his mark.
The pair started their career with the 1944 film 'Chand'. The song 'Do Dil Ki Yeh Duniya' from this film became very popular. After this, the 1948 film 'Pyaar Ki Jeet' brought a new turn in their life. Its song 'Ek Dil Ke Tukde Hazaar Hue Koi Yaha Gira Koi Waha Gira' became so famous that the pair was being discussed everywhere.
Also Read:
2) Shankar Jaikishan
The pair of Shankar Jaikishan, popularly known as SJ in the Indian film world, was the first most successful music composer duo in the film world. The pair ruled the hearts of the audience in their time. The pair made their debut in the year 1949 with Raj Kapoor's 'Barsaat'. However, there came a time in between when for some reason the pair had to part ways. Later, after the efforts of Rafi Sahab, the two reconciled.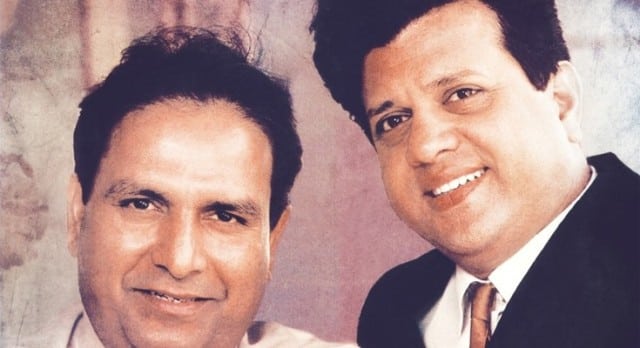 The pair won the Filmfare Award 9 times. 'Mera Joota Hai Japani', 'Ehsaan Tera Hoga Mujhe Par', 'Bol Radha Bol Sangam Hoga Ki Nahi', and 'Zindagi Ek Safar Hai Suhana' are some of the famous songs of both that made headlines. Some of his superhit films are 'Hariyali Aur Raasta', 'Shree 420', 'Deewana' and 'Sanyasi'.
3) Kalyanji-Anandji
Kalyanji-Anandji became a famous musician by giving songs like Kasam Vaade Pyaar Wafa, Chand Si Mehbooba Ho Meri, and Pardesi Se Na Akhiyan Milana. The desire to become a musician brought Kalyanji to Mumbai. After some time, he also called his brother to Mumbai.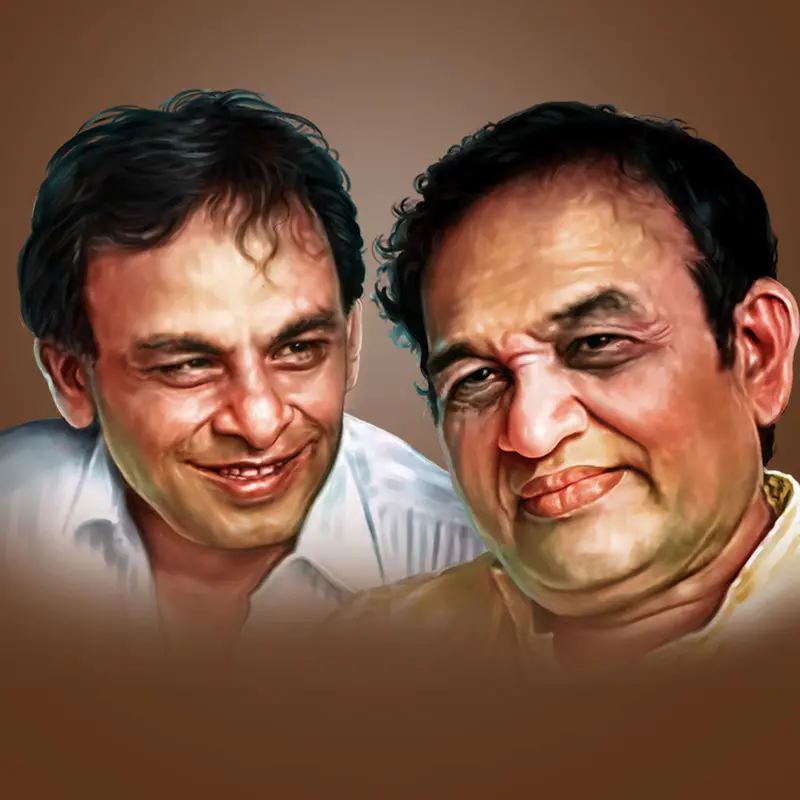 After the struggle in the initial phase, both the brothers earned a big name, and the duo of both brothers maintained their dominance in Bollywood for many years. Their famous films were Muqaddar Ka Sikandar, Upkar, Zanjeer, Qurbani, Purab and Paschim etc.
4) Laxmikant – Pyarelal
Made up of Laxmikant Shantaram Kudalkar and Pyarelal Ramprasad Sharma, this pair is considered to be the most famous duo in Bollywood. This duo is also called the magician of music in Bollywood. This duo became so famous that it was not easy for any musician to compete with them.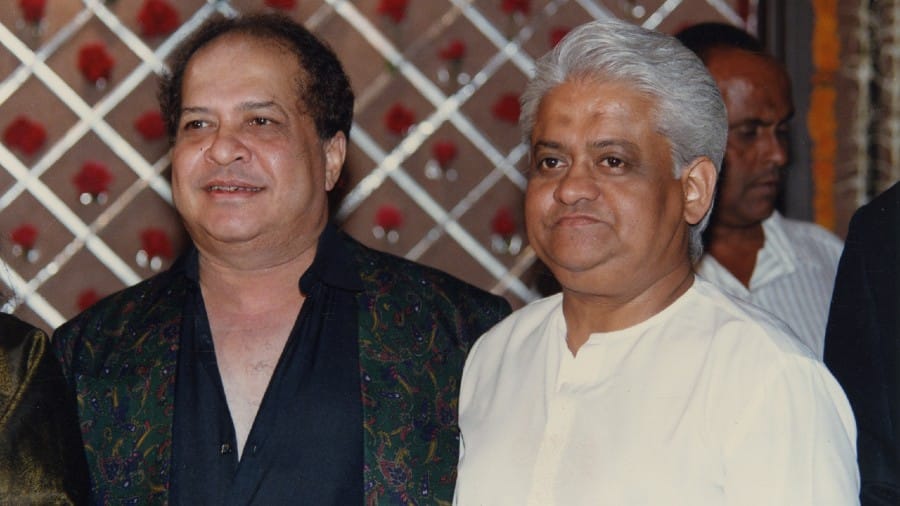 Apart from this, their songs in superhit films like Mehboob Ki Mehndi, Amar Akbar Anthony, Satyam Shivam Sundaram, Ram Lakhan and Saudagar forced the common people to dance.
The duo, who composed music for 635 films, worked with almost all the major producers of their time. The pair won their fourth consecutive Filmfare Award for the film 'Karz'. This duo broke up after the death of Laxmikant Ji on 25 May 1998.
Also Read:
5) Anand-Milind
'Papa Kehte Hain Bada Naam Karega', you must have heard it a lot, it was the same film that gave Anand-Milind an identity in Bollywood. In their early days, both were disciples of the composer duo Laxmikant Pyarelal. Anand-Milind is the son of famous musician Chitragupta, yet the pair had to struggle a lot to make their mark in Bollywood.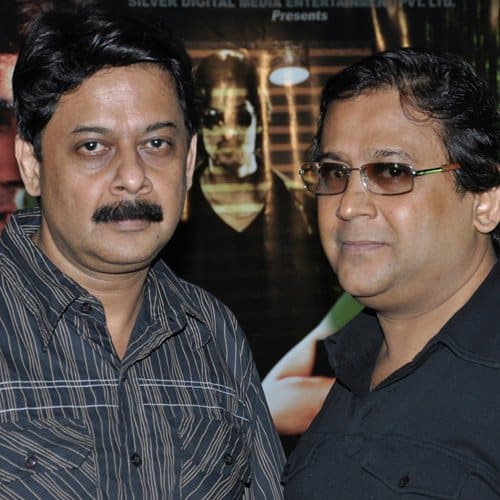 But the pair did not give up and gradually proved themselves by giving more than one big film. Mujhe Nind Na Aaye Chain Na Aane, Koyal Si Teri Boli and Badi Mushkil Hai Khoya Mera Dil Hai are some of the most popular songs of both.
6) Nadeem Shravan
The song 'Main Duniya Bhula Dunga' from the 90s film Aashiqui was composed by the duo of Nadeem Shravan. The magic of the songs of this film was that the film of that time proved to be a big hit. Nadeem Saifi and Shravan Rathore of this famous composer duo came into contact for the first time in 1969 and composed music for the 1973 film Bhojpuri.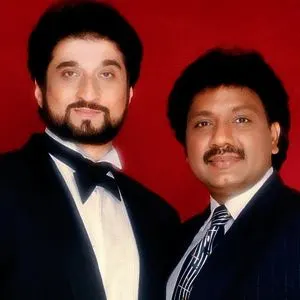 Their initial phase was not good, yet their hard work and passion for music made them a big name in the film world. In 1997, Nadeem was accused of being involved in the conspiracy to kill T-Series company owner Gulshan Kumar, due to which Nadeem left India and settled in the UK.
Despite this, the pair continued to give music together till the year 2005 and then the pair broke up. The duo composed music for all the superhit films like Aashiqui, Saajan, Sadak, Deewana, Raja Hindustani, Dhadkan, Hum Hain Rahi Pyaar Ke, Phool Aur Kaante and Dilwale.
7) Jatin – Lalit
Jatin-Lalit, who started their career with the 1991 film 'Yara Dildara', stepped into Bollywood at a time when Nadeem Shravan used to dominate Bollywood. In such a situation, it was not easy for Jatin-Lalit, but despite this, he kept on moving forward. Jo Jeeta Wohi Sikandar's song 'Pehla Nasha' made the pair an overnight star.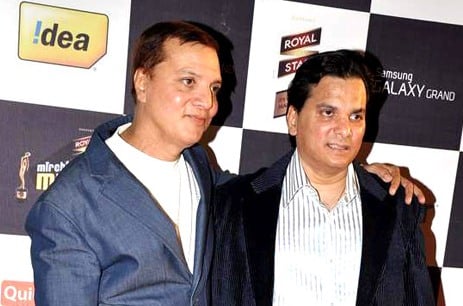 When the songs 'Ho Gaya Hai Tujhko To Pyar Sajna and 'Tujhe Dekha Toh Ye Jana Sanam from the 1995 film Dilwale Dulhania Le Jayenge made the pair a Bollywood favourite. Although the couple is no longer together, their paths parted after Jatin settled in America. Kuch Kuch Hota Hai, Sarfarosh, Yes Boss, Vaastav, Fanaa and Mohabbatein have been some of the super hit films of this pair.
Conclusion
These are the Top 7 Music Composer Duo in Bollywood of All Time. It has been just a few duos who entertained people with their music. There are many more such pairs in the film world who are known for their special music, it would not be wrong to say that these musicians have contributed significantly to the development of Hindi cinema. Hope we will continue to hear tales of some more such pairs in the coming times as well as listen to music.